Meet The Attorneys – John Badagliacca
We are excited to introduce Mr. John Badagliacca, a highly accomplished attorney with extensive experience in litigation and employment law matters. A graduate of Fordham University and Seton Hall University School of Law, Mr. Badagliacca's legal journey began with a one-year clerkship in the Superior Court of New Jersey under the guidance of the Honorable Joseph J. Salerno, J.S.C. He joined our firm in 1987 and has since devoted the majority of his practice to representing defendants in employment law, professional liability, premises liability matters, and insurance carriers on insurance coverage issues.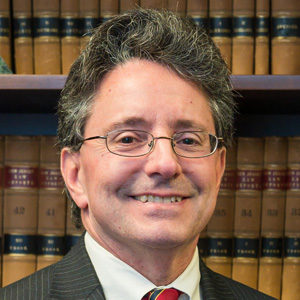 A Dedicated Litigation Attorney
Throughout his illustrious career, Mr. Badagliacca has represented clients in various New Jersey State and Federal Courts, both at the trial and appellate levels. He has also appeared before State and Federal agencies, such as the Equal Employment Opportunity Commission, the New Jersey Division on Civil Rights, and the New Jersey Department of Labor & Workforce Development. Mr. Badagliacca dedicates 80% of his practice to the area of litigation.
A Significant Case History
Mr. Badagliacca's pursuit of excellence began at Seton Hall University School of Law, where he obtained his Juris Doctorate in 1986. Prior to that, he completed his Bachelor of Arts in English at Fordham University in 1983.
Throughout his career, Mr. Badagliacca has been involved in several significant cases, including "In re: Anne L. O'Dowd, 233 F.3d 197 (2000)" in the U.S. Court of Appeals for the Third Circuit, "Property Casualty Company of MCA v. Conway, 147 N.J. 322 (1997)" in the New Jersey Supreme Court, and "Albarran v. Lukas, 276 N.J. Super. 91 (1994)" in the New Jersey Appellate Division.
Active Engagement in the Law Community
Mr. Badagliacca is an active member of esteemed legal organizations, including the New Jersey Defense Association, the Essex County Bar Association, and the New Jersey State Bar Association (Labor and Employment Section). These affiliations reflect his commitment to staying abreast of legal developments and maintaining the highest professional standards.
Outside of the legal realm, Mr. Badagliacca is actively engaged in his community. He is a Class IV Member and past Chairman of the Cedar Grove Township Planning Board. Additionally, he served as Counsel for the Grover Cleveland Park Conservancy, showcasing his dedication to making a positive impact beyond the courtroom.
CONTACT John Badagliacca FOR A FREE CONSULTATION
If you are seeking an expert in litigation and employment law matters, Mr. Badagliacca's vast experience, exceptional track record, and commitment to excellence make him the ideal attorney to represent and protect your interests.
Get in touch with Mr. Badagliacca by calling (973) 509-7500 or by using our contact form.