Meet The Attorneys – Frank Hari Reimers
We are excited to introduce Mr. Reimers, a highly accomplished attorney with an illustrious career in insurance defense litigation. Graduating magna cum laude from Boston College and Rutgers University Law School, Mr. Reimers has been a prominent figure in the legal field for many years. He was admitted to the New Jersey Bar in 1973 and served as a Law Secretary to the Honorable William O. Consodine.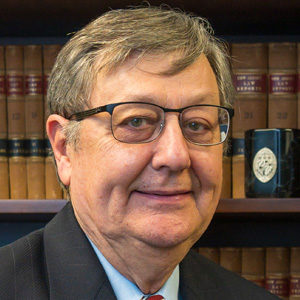 Mr. Reimers entered private practice in 1973 and has since dedicated his professional career to insurance defense litigation. He is experienced in handling trial and appellate cases in both the Superior Court and Federal District Court of New Jersey. Over the years, he has successfully defended various personal injury actions, including negligence under automobile, homeowners, and commercial liability policies.
Expertise In Professional Malpractice Actions
Mr. Reimers' expertise also extends to professional malpractice actions (particularly insurance agent malpractice), products liability actions, (especially asbestos claims), PIP suits, declaratory judgment actions involving insurance coverage, and cases involving the Unsatisfied Claim & Judgment Fund within the New Jersey Department of Insurance. In addition, he focuses on Insurance Defense Litigation and Personal Injury Defense. His practice involves representing clients in negligence cases arising from automobile, homeowners, and commercial liability policies, as well as handling products liability actions and premise liability actions.
Mr. Reimers Has Impressive Legal Experience
Continuing his pursuit of legal excellence, Mr. Reimers received his Master's in Law (LL.M.) from New York University Law School in 1977. Before that, he obtained his Juris Doctorate (J.D.) from Rutgers, The State University of New Jersey School of Law – Newark in 1973.
Throughout his esteemed career, Mr. Reimers has represented reputable clients, including High Point Insurance Company, Teachers Insurance Plan of New Jersey, Palisades Insurance Company, Proformance Insurance Company, York Claims Services, and American Bankers Insurance Company.
With 90% of his practice devoted to litigation, Mr. Reimers' dedication to achieving successful outcomes for his clients is evident. He joined our firm as a partner in 1997, bringing with him a wealth of expertise and experience.
CONTACT Frank Reimers FOR A FREE CONSULTATION
If you are seeking an attorney experienced in insurance defense litigation and personal injury defense, Mr. Reimers' extensive knowledge, proven track record, and commitment to his clients make him an invaluable asset in safeguarding your interests. Get in touch with Mr. Reimers by calling 973-509-7500 or using our contact form.